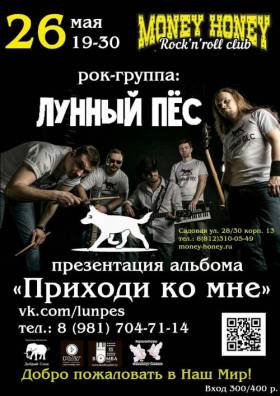 ЛУННЫЙ ПЁС - нвый альбом!
Начало - 19:30, билеты от 300 р.
Презентация альбома "ПРИХОДИ КО МНЕ"
Страница vkontakte
https://vk.com/lunpesconcert
Отзывы
dfgdfg
02.06.2017 05:09
Fashion cool Bvlgari OCTO is a omega replica watches good choice of outfit, like this charming watch as. Smooth and rolex replica watches polished finish dial, with the hand set time mark, the central hollow pointer against each other, can clearly and visually show the present time, full of content. The rolex uk date display marked in three tables of location, unique style show watch. Connect a fake hublot watches black rubber strap, add a sports breath to the meter, comfortable and fashionable.
0
цитировать
qzz888
05.12.2017 09:10
qzz
0
цитировать